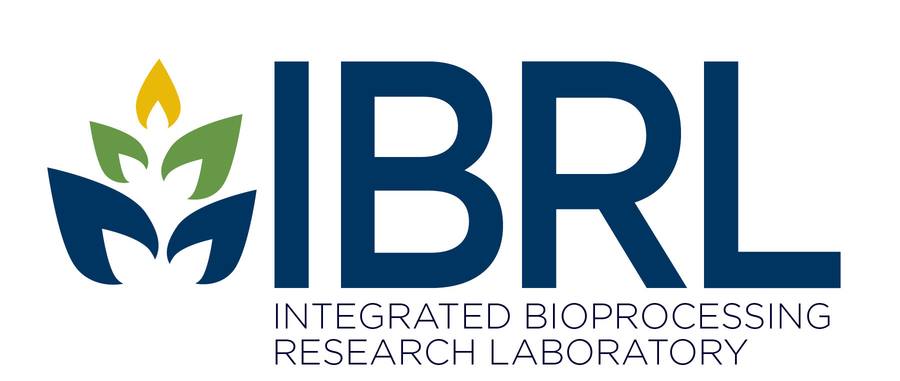 Helping the Plant-Based Industry Grow by Accelerating Bioprocessing Technologies
Entrepreneurial ingenuity is the wellspring of economic growth.
But transforming an amazing idea into a commercially viable product – especially in the world of green chemistry – requires expensive and scarce economic infrastructure that often can be difficult for entrepreneurs to locate, secure for use, and then operate effectively.
Yet, where those infrastructure and workforce bottlenecks can be overcome, the fast-growing green chemistry and bioprocessing industries are well-placed to deliver economic growth and excellent jobs.
The Integrated Bioprocessing Research Laboratory (IBRL) at the University of Illinois at Urbana-Champaign opened more than four years ago in order to address those very same infrastructure and workforce bottlenecks.
IBRL helps test and scale up green chemistry inventions, drawing an incredible mix of clients, all while educating students with hands-on experience in the lab.
"Our lab works with companies from Fortune 50 companies to the smallest start-ups, and so do the students in our program," explained Beth Conerty, IBRL's Associate Director of Business Development.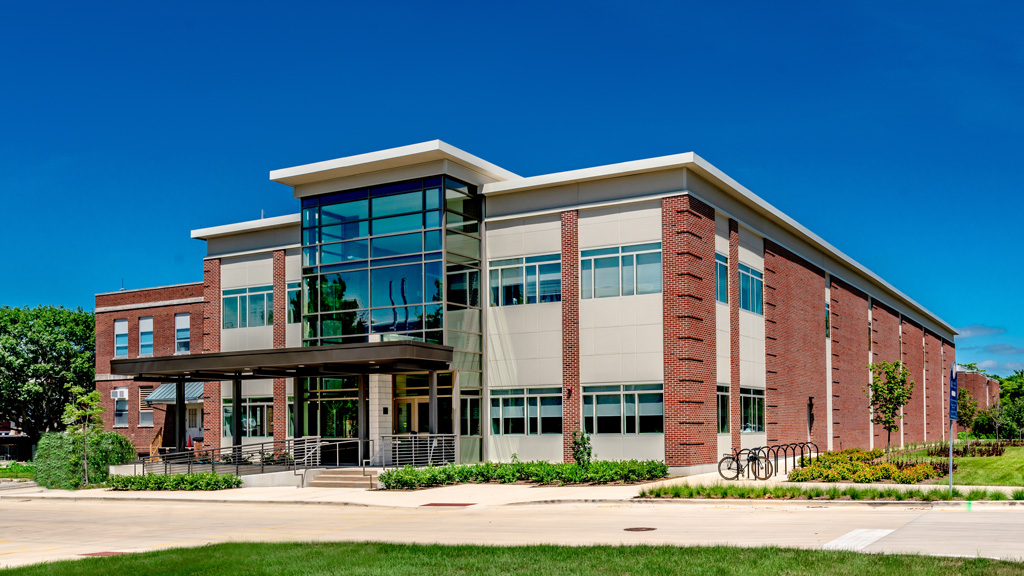 But with the industry's explosive growth comes incredible demand for IBRL's bioprocessing and bio-manufacturing testing and services.
"Certain pieces of our equipment are booked for six or seven months in advance," explains Beth.
Now, IBRL is seeking to expand. The lab is pursuing financial support from donors and seeking grants in order to break ground on a new facility that would allow it to service more entrepreneurs and industry leaders while training more students to join the fast-growing industry.
Building a best-in-class facility
In developing the idea for a bioprocessing facility four years ago, IBRL's founders recognized a historical parallel in successful rural economic development.
"Our lab was spun out of the biofuels industry. We had witnessed how much infrastructure and workforce support was needed to grow that sector and we could see the same challenges ahead in the bioprocessing and green chemistry sectors," explained Beth.
"Fortunately, many of biofuel's technologies are applicable in our sector, and we capitalized on that common ground," she added.
Today, the lab works with a broad range of clients in different industries, with about half hailing from the world of green chemistry who are working to develop the ingredients for plant-based products across textiles, packaging, fuels, and other environmentally friendly products. The other half of IBRL's work is food focused.
"Most of our clients come in having done some work at the bench scale," said Beth.
That means they have formulated their idea, generated their intellectual property, and formulated a biochemical strain or media "recipe" they hope to commercialize.
But a recipe derived from plant-based feedstocks is just the start. Entrepreneurs and companies must scale-up their formulations into larger and larger quantities at a test facility like IBRL in order to ensure their process works at larger scales.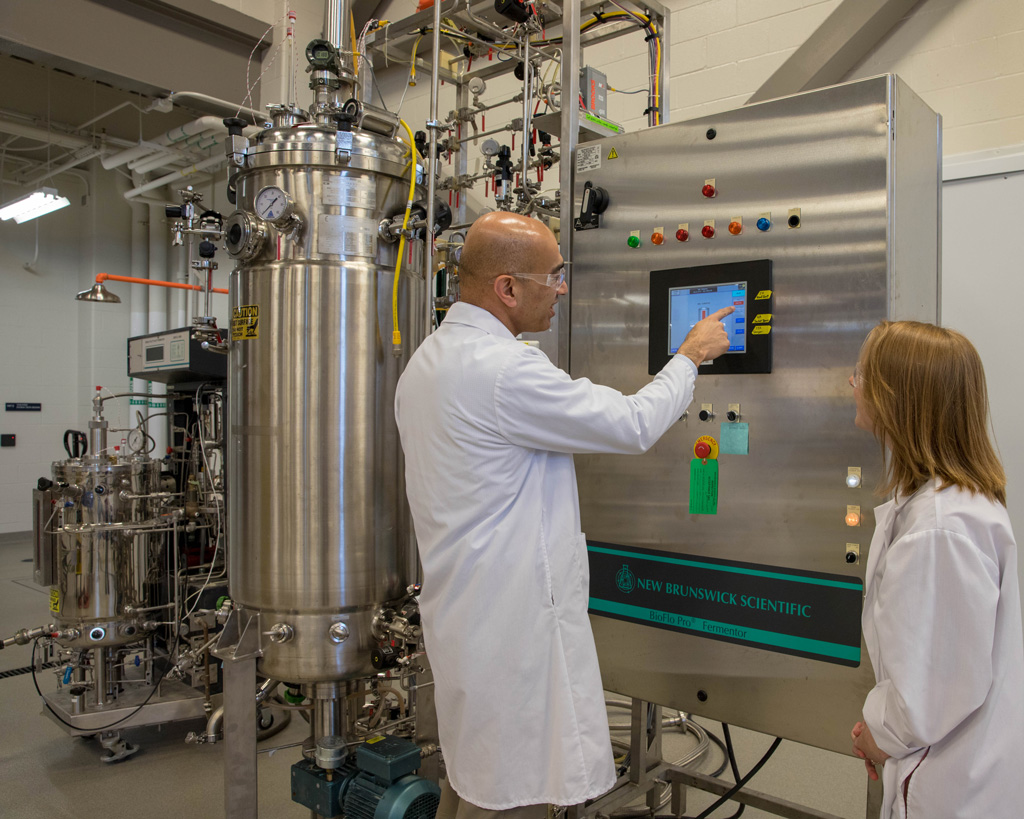 "Entrepreneurs and companies come to us because they don't have access to or experience running pilot scale equipment like ours. Usually, they've run their formulation in a glass reactor, totaling a couple of liters. We can scale it up from there, working closely with the client," explained Beth.
IBRL can go bigger – much, much bigger – providing infrastructure and equipment that many entrepreneurs, start-ups, and even mid-sized companies cannot afford.
"We are a fee for service facility," said Beth, which means even the smallest companies can get access to their impressive array of equipment which would otherwise cost millions to develop independently.
A peek inside the lab
The facility, filled with enormous metal vats and a labyrinth of pipes, is also incredibly flexible – akin to a giant Lego set. Equipment stands on casters, ready to be wheeled across the facility and reconnected as necessary to meet each client's unique testing needs.
"We often refer to the lab as a giant playground," said Beth. "And if we're missing a specific unit required for operation, clients can send their equipment here, or we can lease equipment from vendors."
"Our largest scale is a 1200-liter working volume and our largest tank is 2,400-liters," said Beth. "If you are interested in a specific crop, our commodity processing lines are set up for about one to four bushels a day. So that's up to about 200 kilos."
IBRL can handle greater quantities as well.
"We've certainly been asked to do larger scale, and we've done so, batching formulations through our facility over multiple days," added Beth.
IBRL: seeking support in order to boost the industry
This incredible array of infrastructure makes IBRL one of the largest bioprocessing facilities in the nation.
The six-month wait time to utilize some of IBRL's equipment also illustrates the essential role the lab plays in the industry, but IBRL is eager to reduce that wait time.
Feasibility studies for a second laboratory building, which would be sited next door, have already begun. State and federal grants could prove especially helpful in accelerating the process.
Paired with the existing facility, the twin labs could create a powerful node of economic growth in central Illinois for this fast-growing sector.
In the four years the lab has been open, it has worked with more than 70 different companies.
"Many of those 70 clients have been with the IBRL team for three-plus years now. They stay with us long-term, launching a campaign with us one month and then returning to their home offices to assess the results. They may tweak the strains before returning for another iteration with us, or they return with a new formulation to test," said Beth.
An expansion would allow IBRL to widen its scope of regular clients, serving as a local accelerator for an industry quickly becoming an economic growth engine in the Midwest.
IBRL is also feedstock agnostic, accepting every kind of agricultural feedstock and agricultural waste. That breadth of scope ensures IBRL's work is supporting all types of farming communities.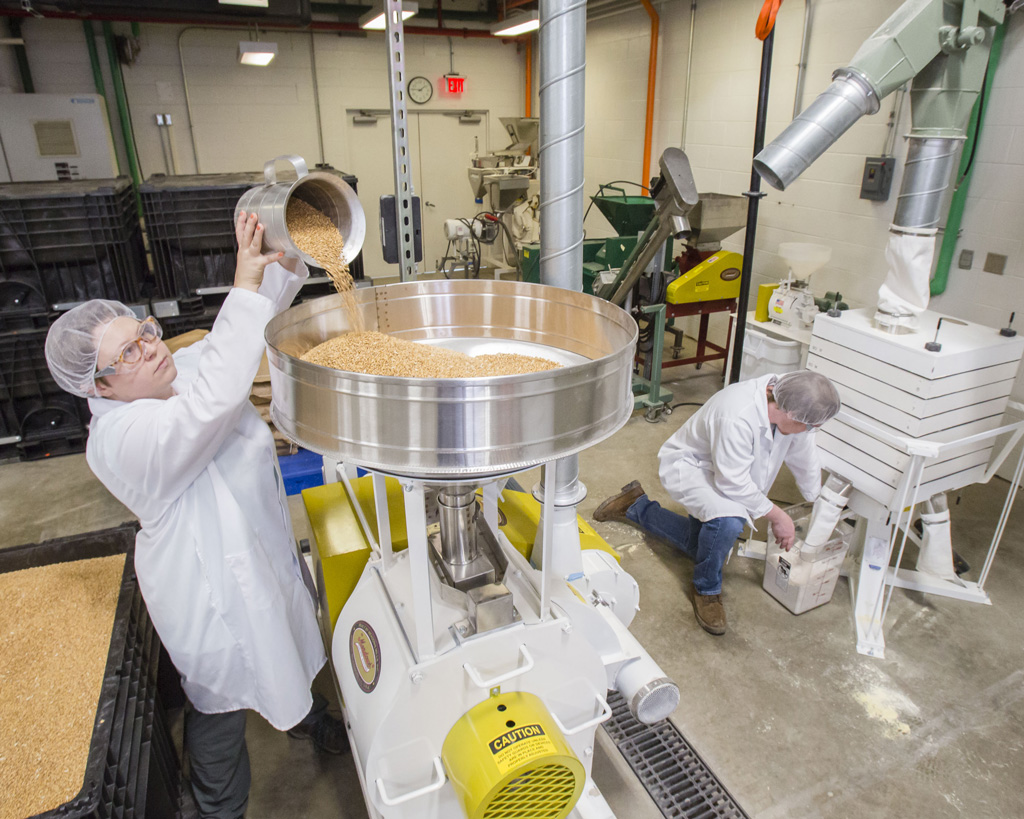 With an expansion, "we are really hoping to serve more companies and to serve more clients. We need more 1,200-liter reactors. Then, we can say 'yes' to more entrepreneurs, to more companies, and speed their time to market," said Beth.
"And we have the student interest to staff the new facility as well," she added.
Training tomorrow's bioeconomy workforce
The green chemistry and bio-manufacturing industry's growth is creating impressive demand for excellent jobs – and in many cases, the American education system has not kept up.
At IBRL, students gain hands-on experience working with millions of dollars in the latest equipment while interacting with the scores of companies that utilize the facilities, creating powerful job-hunting leads.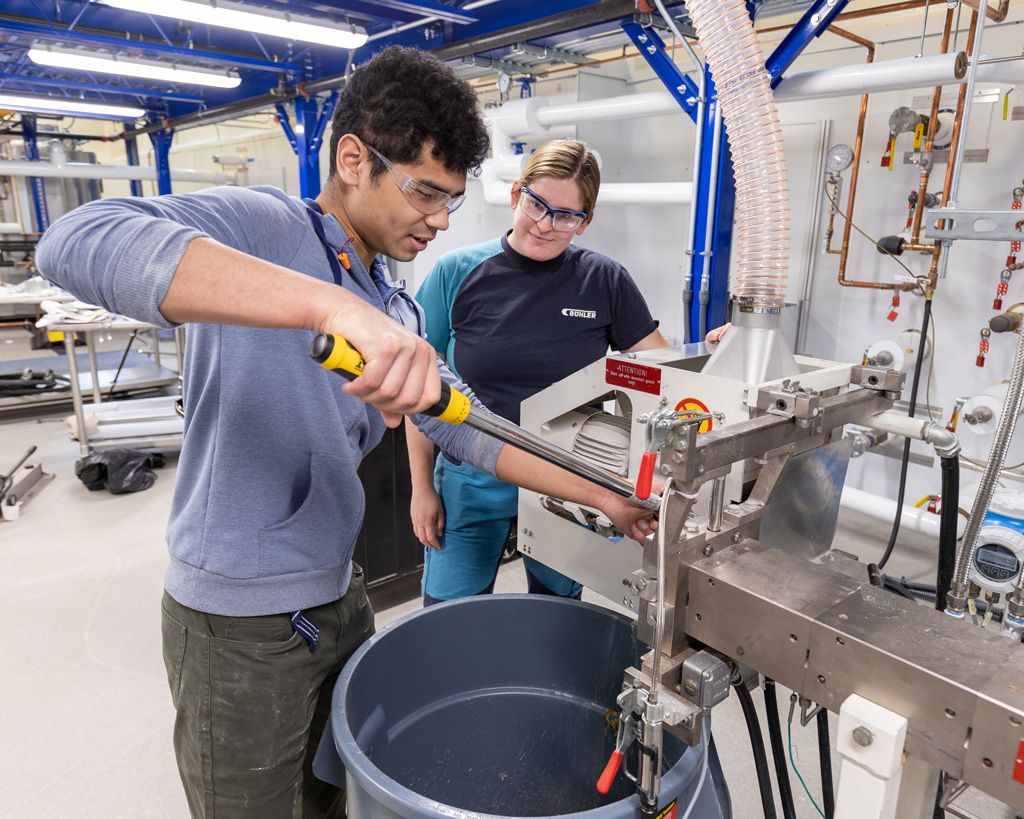 "There are a lot of job postings relevant to the student training we do, illustrating the strong demand for our students for full-time jobs and careers. These range from startup companies through the multinationals. And they're all looking for experience in some way, which we provide," said Beth.
Job postings suggest new graduates of programs like IBRL can potentially see starting salaries from $60-80k a year. In some places, and with a little more experience, fermentation engineers like those participating in the IBRL program can make $120k annually.
Companies that have already hired IBRL graduates include well-known brand names at leading multinationals such as ADM, Cargill, Kraft-Heinz, and PepsiCo as well as leading startup companies in the space such as The EVERY Company, Motif FoodWorks, and Amyris.
Testing tomorrow's greatest plant-based products
In addition to training workforce for those well-known food companies, IBRL works with several companies in non-food applications:
The multinational chemical company DSM, which is utilizing IBRL gear to test upcycling of plant waste material,
Tandem Repeat, a synthetic biology company creating polymer alternatives to petroleum plastic products by utilizing natural inputs,
Hyfé Foods, which is using the nutrients from agricultural waste streams to create feedstocks for sustainable products.
Educating policymakers, too
Beth is IBRL's representative on the Plant Based Products Council's Advisory Board, providing the group outside counsel and guidance.
"PBPC has taken a lead role in advancing key policy proposals that will support the whole industry. The group serves as a neutral third party, successfully navigating the industry's needs and bringing the right people to the table," said Beth.
"PBPC can speak to government in a way that is really helpful, especially to research institutions like ourselves, who cannot engage in the same way," she added.
Written By: https://pbpc.com/plant-based-leaders-ibrl/